The introduction of Google My Business allow businesses to connect directly with customers on Search, Maps or Google+ on the go. This is very important considering how difficult it is to find and keep loyal customers. Although, Google has tried similar features in the past, current users of Places for Business, Google Local, and the Google+ Dashboard can expect their profiles to be upgraded to this new experience. Consequently, business owners will now be able to give their customers the right information e.g. driving directions, opening hours and contact information, all from one user interface.

If used in the right way, having a Google My Business listing is expected to give businesses a great opportunity to build a loyal fan base where customers can show their appreciation with ratings, reviews and endorsement via the +1 button. In addition, Google+ posts can also be shared across the Internet via the Share button.
Summary of Google My Business Features
In summary, Google My Business users will be able to do the following:
Update information on Google Search, Maps and Google +.
Reply to Google reviews.
Use Custom Insights and AdWords Express stats to understand customer interaction.
Install a virtual business tour or publish business-related photographs.
Manage business info on mobile devices with the Google My Business app.
Share news, events and updates via Google+.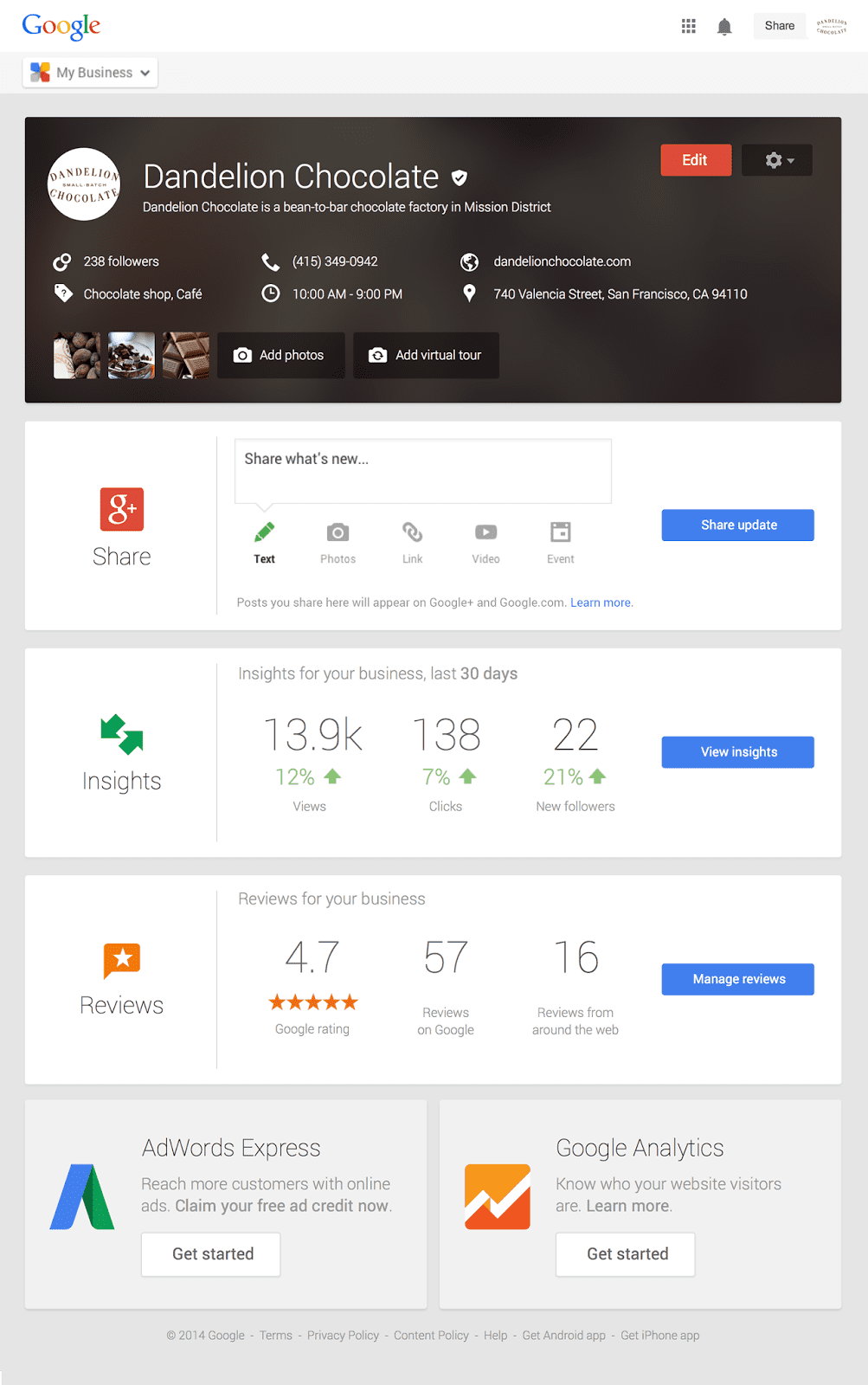 Note that until you verify your business, any edits or entries will not appear on Google. For more information on how to get your own Google My Business listing, email [email protected] or telephone 01383 521080 and we will get back to you as soon as possible.