In a world of where new information is constantly being shared online it is more important now than ever to ensure that this information is accessible to everyone. Operating a website that is accessible is integral to this. Accessible websites should be enjoyed by all users, including those with disabilities.
It is very easy to improve your websites accessibility and there are many ways to do it. Our blog will talk you through just a few steps to become more aware of the digital accessibility needs of users.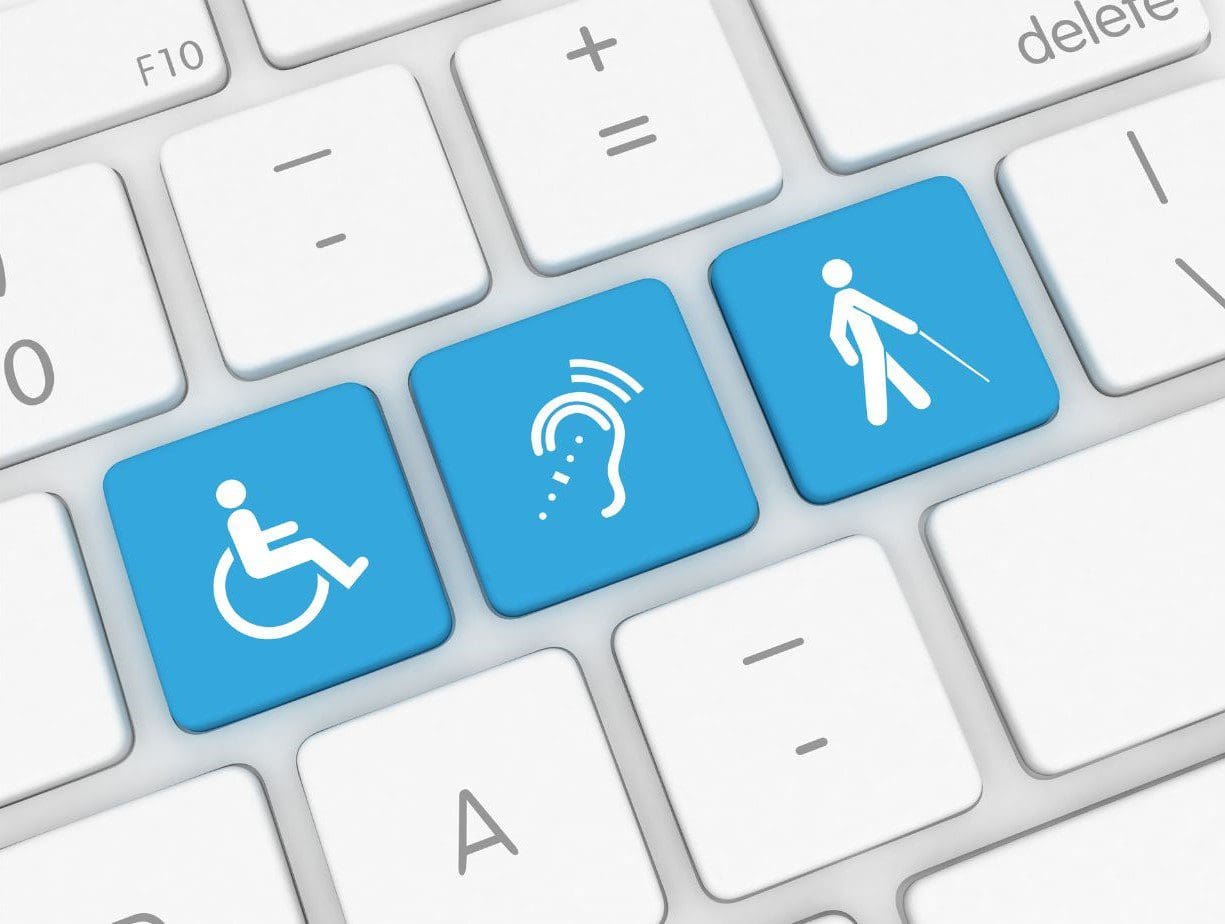 Alt-text
Providing alt-text on all of your images not only boosts your SEO but more importantly, in accessibility terms, it allows users who use a screen reader to know what the image is and better understand the information on the page.
Colour
You might not think something as simple as the colour of your text or icons could affect your accessibility, but it is very important. If there is not a high enough contrast between your text colour and the background colour, accessible users could struggle to read the information on your site. There must be at least a 4.5:1 ratio between adjacent colours, according to the Website Content Accessibility Guidelines.
Audio and Video Transcripts
If a user cannot hear an audio file or video, they will not have access to the information provided. Captions should be added to all videos and an audio transcript should be provided and made accessible to all users.
Headings
Make sure to use headings correctly and efficiently in your text. This will make it clearer and easier to read, and will also help users with a screen reader to understand your text.
Meaningful Link Titles
Labelling links and buttons as 'Click here' and 'Find out more here' is non-descriptive and will make it harder for screen reader users to know where the link goes. Try to give your links more descriptive names such as 'download our resource toolkit'
We hope you found this information useful and by including some of these easy additions to your website, you can help support online accessibility for users.  If you would like a free accessible audit on your website, please send over your details on our enquiry form and we will come right back to you.