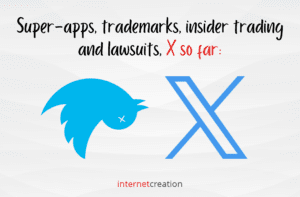 What has happened?
This past weekend, Elon Musk and Twitter announced that they are rebranding Twitter to "X". This was announced by Elon on Twitter with the brand new "X" logo being projected onto Twitter headquarters. The company name has now officially changed to "X-Corp", which is no relation to the Mutant Rights Advocacy Group led by Professor Charles Xavier. These changes came into effect on Monday morning as the Twitter logo officially changed on the web-version. The new logo is a white stylised "X" on a black background. 
Musk had reached out to his 149 million followers for design ideas and had chosen this one, which is a very minimalist design. Musk is known to be a fan of the letter "X", with his other companies being SpaceX and a new AI company called xAI. All of these are held under parent company X Holdings Corp.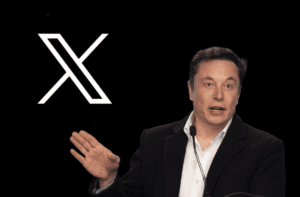 The Twitter brand
It is sad to see that the bird and the "tweet" are now dead. In honour of Larry the Bird (not Larry Bird), let's take a look at Twitter as a brand. Launched in 2006 by Jack Dorsey, Noah Glass and Biz Stone, Twitter reached over 100 million users by 2012. Fast Forward 10 years, the terms "Tweet" and "Retweet" have become synonymous with social media. 
If you were to ask the average Joe what a "Tweet" or "Retweet", it's likely the answer will have nothing to do with actual birds. This is reflected by the fact those terms are official trademarks of the brand. This was supported by the lawsuit between Twitter and Twittad, which is a display advertisement service for Twitter users. Twittad originally owned the trademark for "Tweet", but the Judge decided it had been made a household name by Twitter, and thus awarded them the trademark instead. 
Twitter has been utilised by individuals and brands to promote themselves and get their thoughts and opinions out there. More significantly, Twitter became the prima facie home for politicians and government entities, which has brought its own challenges in terms of disinformation and bias. Despite this, the brand of Twitter has become globally known so it's interesting to see how Musk and "X" will move away from their brand.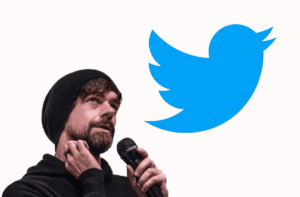 X and the "Super App"
So tweeting and retweeting are gone and "X" is here. "X"'s challenge is to become as familiar with its users as Twitter and its related terms. Channel 4 commented on this, humorously stating that users still refer to them as "4OD".
Musk has stated back in October that Twitter was "an accelerant to creating X, the everything app". This everything app that Elon is referring to is based on already existing apps such as WeChat (China) and PayTM (India). These are apps that are very much widely used by people in China and India, where they can use it as social media, audio and video but also have functionality to pay for goods and services. These apps also allow users to do things like order food and taxis, they really are "everything apps". These types of apps have yet to take off in the western world however, which I believe is due to increased cynicism of billionaires, large corporations and privacy concerns.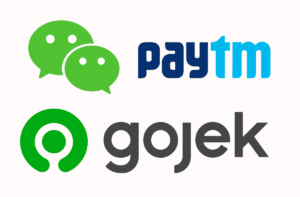 Meta
Facebook, now known as Meta, also rebranded in 2021. They also recently released "Threads", a social media app similar to Twitter that has been described as a "Twitter killer". Threads reached over 30 million users in the first few days of launch.
It's important to compare the two re-brands as they were handled differently. Meta retained the names of its consumer products, mainly Facebook and Instagram, their names stayed the same. Musk however, has decided to completely do away with the original branding and changed it all to "X". The risk here is that it could alienate what is currently left of their user base, who stuck around when Threads launched for nostalgia reasons. However, this nostalgia is also about to go with Twitter.
Mike Proulx, research director at the analysis firm Forrester stated "By changing Twitter's app name, Elon Musk will have single handedly wiped out over 15 years of a brand name that has secured its place in our cultural lexicon".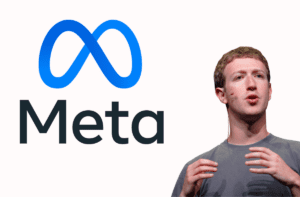 What's next?
X going forward will focus on being a super app, something we are not as familiar with in the west. Musk has made it clear that Twitter needed to change its ways in order to become profitable, he saw some success with the introduction of the paid subscription service however this has clearly not been enough. It is yet to be seen how users in western nations will react to a super app. More importantly however, we are yet to see the reaction from Government entities and their competitors.
It is being reported that Dogecoin, the Cryptocurrency, has made gains since the re-brand was announced. The issue with this is that at the beginning of July, Musk was accused of insider trading by investors. They claimed that he used his profile and other publicity stunts (SNL appearance) to trade profitably through several Dogecoin wallets that he or Tesla owns. Of course the re-branding of Twitter does not affect Dogecoin directly, but Musk's association with it surely indirectly affects Dogecoin.
It is also being reported that Meta actually owns their own X logo which was officially registered as a trademark in 2019. How Zuckerberg and Meta will approach this we do not know, but I think it is likely a legal battle ensues.
How X will perform, no one knows, but the journey of Musk, Twitter and X is definitely going to be one to follow.