The mobile application industry is currently evolving and will continue to do so for the foreseeable future. No matter where you are in the world, it is highly likely that you will see a whole bunch of people using their mobile phone. And if the statistics are anything to go by, they will more than likely be roaming on one of the millions of mobile applications that are available to us.
Just like in any industry, it is essential for companies to stay up to date with the latest trends and technological advancements. In terms of developing your business' mobile app performance, you must continue to research the latest mobile app design trends in an attempt to stay ahead of the ever-growing competition. Here, we take a look at some of the leading app design trends of 2018 so far.
Colour Palettes and Gradients
Nothing draws the attention more than vibrant colours. Colour has always been one of the most used tools in terms of designing, and over the past year or so, it has been reflected in many of the top mobile apps such as Instagram. Designers are picking out vibrant colours and using them to represent various stages in the user's journey.
However, that is just the flat colours. More and more mobile app designers are using colour gradients in order to bring more features to life. This is an effective way to convey customer emotion, make your most important information stand out and generally highlight each design element in a unique way. Using various colours and gradients throughout your mobile application, can potentially turn it into the dominant attention-grabber you aim it to be.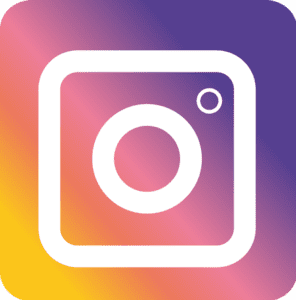 Simple Shapes
It is very unlikely that you will see a mobile app with complicated and messy shapes nowadays. The simpler the better. For example, think of apps designed by apple – clear and accessible buttons and minimal icons. Mobile apps that follow this design trend will be far more effective than the ones that don't.
This trend seems to focus more on overall user experience by giving app interfaces a more simplistic and presentable feel. Generally, this will enhance functionality of the app, which can only really make users happy.
Bigger Screens
Bigger screens are in folks! The new iPhone XS and XS Max was recently released on the 21st of September 2018 – one of the new features being a 6.5-inch screen, which is Apple's largest display screen ever. With many people opting for a phone with a larger screen, it provides more screen space for mobile app designers to work with.
Many advantages come with having bigger screens: bigger and higher quality images, more room for navigation and greater usability. Because of this many apps now have the capacity to run multiple features at the same time. Apps that are designed specifically for larger screens tend to be more accomplished in terms of both user experience and app performance.
Swiping
Another reoccurring trend for mobile apps is swiping. The swipe game was changed forever when the dating app, Tinder, was introduced back in 2012. Although swiping isn't an entirely new concept, it is quickly becoming one of the most used actions in terms of a users' navigation through a mobile app. For example, swiping is now used as the delete button in most mail and messaging apps, as well as changing songs in music apps.

Interactive & Custom Animations
Using personalised and custom animations within your mobile app seems to be one of the biggest trends of 2018 so far. Adding animations to specific features really can have a positive impact on whoever is using the app. Let's be honest, designs look a million times better when they come to life. Animation is a tremendous way to engage your users and give them a more positive experience. Having interactive and custom animations allows consumers to build stronger and more personable connections with your business.
Voice-activation
Ever since the introduction of Siri for the iPhone, voice-activated interfaces of mobile apps have become very popular in 2018 and will continue to be for the foreseeable future. It serves as a purpose to simplify the operation of mobile applications for users. However, we believe that fingerprint-activated features will play an important role in future mobile app designs. So that is certainly one feature to look out for!
As we have stated before, just like many other industries that are involved with the digital world, the mobile app design industry is continuing to grow and evolve. Keeping up with trends and designs is crucial if you want to provide the ultimate mobile service to your customers!
Need to develop a mobile app for your business?
Our designers here at Internet Creation have been here from the very start and have had years of experience in developing custom mobile app designs for all types of business'. Call us today for a free consultation on 01383 521080 or email us at [email protected].